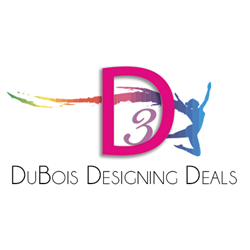 (PRWEB) March 13, 2014
Catherine DuBois is proud to announce the creation and launch of her new website venture, http://www.DuBoisDesigningDeals.com. The website offers a wide variety of fashion products, including products for both men and women. DuBois was inspired by her love of fashion. "I've been a fashion freak my entire life," she explains. She found that she was good at picking out fashion items for other people and for herself. She got started with selling fashion items on eBay before deciding to start her own website.
There are many excellent fashion products featured within the merchandise of DuBoisDesigningDeals.com. The website features seamless tops, dresses, and yoga pants, organic beauty products, perfume, fashion jewelry, and other great fashion products for customers to enjoy. In the future, DuBois would like to add some designer handbags, a line of fashion shoes, and maybe some unique home decorations to go with the other items on her website. She'll be updating the items within her website as fashion changes and new things become fashionable. By periodically updating the merchandise, she hopes to provide the best unique fashion items for her customers.
Providing the very best items within the merchandise of DuBoisDesigningDeals.com is of the utmost importance to DuBois. All of the products on her website are hand picked and of excellent quality. If she wouldn't buy the product or use it herself, then she won't have it on her website. Dubois has been an online shopper for years and understands what it is like to be a customer on the internet. She wants to provide her customers with products that they can really enjoy and feel good about. Items bought at her store will be returnable, to ensure customer satisfaction.
To complement the main website, DuBois is also launching a blog located at http://www.DuBoisDesignerDeals.com. The blog will feature topics that are related to fashion. She will be talking about the different items that are offered within the merchandise of her website and explaining the different qualities and features of these products.
About the Company:
DuBoisDesigningDeals.com, a division of DuBois Designing Deals, LLC, is owned and operated by Web entrepreneur Catherine DuBois.
****
Catherine DuBois
http://www.DuBoisDesigningDeals.com
502-771-1235
Fax: 231-527-9201
iePlexus, Inc.
http://www.iePlexus.com