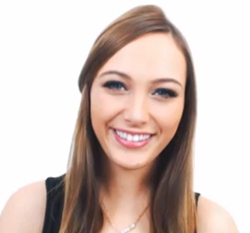 We make it so easy!
St. Louis, MO (PRWEB) January 31, 2014
The makers of the 1AutomationWiz.com online shopping cart system recently launched a new video training site called EcommerceQuickStart.com.
The new site is designed to help new 1AutomationWiz users set up their accounts and start selling online faster then ever before.
The new training website consists of five easy to follow video lessons designed specifically to walk the new user through the process of setting up their new 1AutomationWiz account, and integrating it into their new or existing website.
Each video lesson plan is broken down into 3 to 5 shorter videos, making it easy for the viewer to follow along at their own pace without feeling rushed or overwhelmed.
"We know that getting started selling online can be a bit overwhelming for people, said Don Schnure, president of 1AutomationWiz. So we designed this video training site so that we could hold the customer's hand as we walked them through the setup process."
The new video trainings follow a logical A-Z progression starting with simple account setup and configuration, and then moving to more advanced topics like setting up your own affiliate program.
The 1AutomationWis shopping cart has always had reputation as being simple and easy to use, but the EcommerceQuickstart.com video training site ensures really drives that home.
Unlike other shopping cart software that can take days or even weeks to set up, the new EcommerceQuickstart.com video training site ensures that 1AutomationWiz.com users can set up their e-commerce account and start selling their products in as little as two hours.
About EcommerceQuickStart.com
EcommerceQuickStart.com is the latest video training resource from 1AutomationWiz, the award-winning, easy-to-use online "all-in-one" info-publishing solution and shopping cart software.