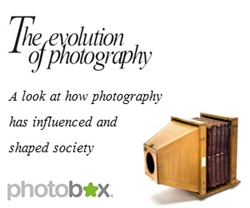 Huge changes are afoot, and we're on the brink of stepping into an entirely fresh reality
(PRWEB UK) 4 December 2014
90 million wearable devices are expected to ship by the close of 2014, with reality-augmenting Google Glass and alternative-reality Oculus Rift already amongst the early adopter "must have" gadgets. Other devices track important vital signs, and contact lenses are on the way that will warn us about health threats before we suffer from them.
Some commentators predict that (if server capacity permits and we can power it efficiently) we will soon be recording everything about ourselves and making it public - or at least storing it for future scientists, historians, data analysts, and possibly curious grand-children.
While issues around privacy and rights still dominate the forums, it's hard to predict exactly how steeply this trend will take off, but you only have to see how delighted little kids become at their selfies to wonder if they'll even question facial recognition, nor care who is storing their data. Compare this self-reflective ease with the first daguerreotypes that wowed the 19th century public - it raises all manner of questions for our personalities, memories, and public personas.
One thing is certain - that the boundaries between "real" and "virtual" have already grown blurry as the very first photograph. Huge changes are afoot, and we're on the brink of stepping into an entirely fresh reality. Photobox's "Evolution of Photography" (http://www.photobox.co.uk/evolution-of-photography) invites users to plunge in and explore the many ways we can turn our personal photographs into life-defining memories.