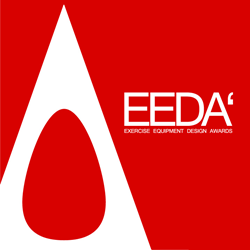 Original and innovative sports, recreation and exercise equipment will be highlighted.
Como, Italy (PRWEB) February 17, 2014
A' Design Award & Competition today issued the Call for Entries for its fourth Annual International Exercise Equipment Design Awards (EEDA) which recognizes the most outstanding product designs in the sporting goods and fitness equipment industries. The A' International Exercise Equipment Design Awards seeks examples of excellence in sports, recreation and fitness equipment designs worldwide. Sports good manufacturers, fitness equipment designers, innovators and industrial engineers from all countries are called to participate by entering their best products.
The International Exercise Equipment Design Competition has four major categories: Sports Goods and Products, Exercise and Fitness Equipment, Recreational Equipment and Amusement Products, and Activity Gear & Sports Clothing. Any product designed in the last 10 years could be submitted. Entry kits and complete details on the exercise equipment design competition are available at adesignaward.com Registrations shall be completed online by February 28, 2014 and results will be announced on April 15, 2014.
Winners of the EEDA Accolades will be able to use the "Award Winning Equipment Design" Logo as a part of their communications and marketing. Awarded manufacturers and designers will also be entitled to receive the A' Design Prize, which is a coveted and comprehensive winners' kit that includes the award trophy, winner certificate, winners' publication as well as PR and marketing services. Learn more about the A' Design Prize at http://www.adesignaward.com/winnerspack.html.
About the Exercise Equipment Design Awards
The A' International Exercise Equipment Design Awards aims to ignite creative thinking in the sports and recreation equipment design industries. The A' (A-Prime) Awards wishes to create a positive impact on the world by creating incentives for worldwide designers and innovators to come up with superior products that are not just aesthetically appealing but also original, ergonomic and environment friendly. Learn more about the A' Awards at http://www.whatisadesignaward.com.