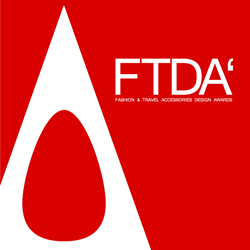 Best travel and fashion accessories will be highlighted.
Como, Italy (PRWEB) February 11, 2014
A' Design Award & Competition is now accepting nominations for its 4th Annual International Fashion & Travel Accessories Design Awards (FTDA), which honors innovative fashion designs and travel accessories in several categories including designer handbags, belts, luggage, eye-wear, travel gear and wearable art.
Fashion labels, emerging designers, and industry professionals worldwide have a chance to define the next trends in fashion and travel accessories by taking part in the 4th edition of the awards. The call for entries invites the fashion designers across all disciplines to enter their most innovative and creative fashion and travel accessory designs. The FTDA Award especially calls for designs of fashion accessories and travel gear such as handbags, luggage designs, wallets, suitcases, backpacks, designer bags, and other travel accessories, however entries of jewelry designs, garments, clothing and footwear will also be considered.
The winners of the FTDA Fashion and Travel Accessories Design Competition will be chosen by a 50-person jury panel of world renowned professionals, entrepreneurs and press members. Entries will be peer-reviewed and blind voted to ensure a fair evaluation. The best fashion accessories and travel gear will be voted on criteria such as aesthetic qualities, functionality, durability, choice of materials, degree of innovation and emotional aspects of the products. The FTDA award provides an opportunity for multicultural fashion designers, fashion design houses and brands offering them a platform to launch and promote their best works.
Laureates of the FTDA accolades will be given the Grand A' Design Prize which includes all the classical design competition prizes such as trophy, certificate, online gallery, physical exhibition, gala invitation and yearbook publication in addition to the exclusive promotion and marketing package. The PR Package provided to award winner works includes translation of awarded entries to 20+ languages and communication to thousands of international design publications as well as a unique press release preparation and distribution for each winner. The FDTA award gives designers and brands an opportunity to demonstrate that they have cutting edge design talent and are the ones to watch in the coming years.
Entries shall be made online at http://www.adesignaward.com before February 28, 2014 by 23.59 GMT+1. Results will be announced on April 15, 2014. To enter their works, fashion designers are kindly requested first to create a profile at A' Design Awards and upload their works. Entries that pass the preliminary phase could proceed with nomination to the second phase.
About the Fashion and Travel Accessories Design Awards
The A' International Fashion and Travel Accessories Design Awards are annually organized to create enthusiasm and incentive for fashion designers to come up with better fashion designs and travel accessories. The FTDA accolades promotes the best emerging designers as well as established fashion labels to an international audience of design oriented public. The Fashion Design Competition especially aims to award fashion designers worldwide who are equally dedicated to creativity and research for new technologies, materials and techniques. Learn more about the accolades at http://www.whatisadesignaward.com