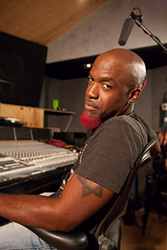 The inspiration for the music is from the homeless, from the streets and for the streets.
New Orleans, LA (PRWEB) December 04, 2014
Heroes on the Dancefloor captures an innovative mix of jazz and hip hop while giving a nod to the traditional sounds that made Louisiana jazz culture famous. Much like a New Orleans gumbo, the album features a well-rounded roster of musicians and thoughtful instrumentation -- celebrating the mixing and meeting of many people and cultures to create a new taste of music that is greater than the sum of its spices.
With a hand from Grammy Award Winning Mixer and Producer Neal Pogue (TLC, Pink, Nicki Minaj, Janelle Monáe) and Grammy Award Winning Engineer Brian Gardner (Dr. Dre, Carmen Electra, Christina Aguilera, Brandy), the organization hopes to bring greater national awareness to America's own underserved homeless population by pin-pointing communities for fundraising efforts around the country.
An ongoing effort, previous releases from Heroes of the Dancefloor have provided valuable fundraising efforts for communities in New York City and San Francisco by working closely with local charity organizations to help build awareness and to help relieve the financial stress of feeding the homeless during our most crucial winter months.
Following the success of the organization's two previous releases Momentum (2007) and Torch (2008), all proceeds from Shelter, including sales and publishing rights, will be given to New Orleans-based Ozanam Inn, which has been offering aid and comfort to the homeless in the area since 1955.
According to the local New Orleans homeless organization UNITY, in 2013, over 2,300 people were sleeping on the street, in a shelter, or in a place unfit for human habitation in the New Orleans area on any given night. Each year, the locally-based Ozanam Inn serves this community by providing over 650 hot meals a day, clothing, temporary housing, warm showers and even fresh pajamas while also providing in-house counseling, case management, and rehabilitation programs for various dependency problems.
The organization hopes Shelter will build on the success of their last two releases, which collectively landed on over 200 college radio stations and in 2013, Torch was featured on Nike.com for several weeks.
Shelter will be released through digital record company Ingrooves Music Group on December 4th and will be available on iTunes and Amazon in time for the Holiday Season. Grab a copy for a friend and help end homelessness in the United States. For more information about Heroes of the Dancefloor, check out their official website at: http://www.heroesofthedancefloor.com/