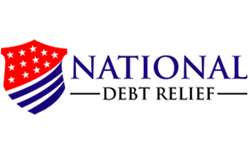 If the consumer pursues financial literacy, they can avoid almost all kinds of financial hardships.
Dallas, TX (PRWEB) January 03, 2014
National Debt Relief, the leading debt settlement company in the country shared with their readers 8 valuable lessons that needs to be learned about personal finance. The article was published last December 30, 2013 and it is entitled "8 Critical Lessons To Learn About Personal Finances".
The article begins by acknowledging that humans are bound to make mistakes in their lives. According to the article, that is part of being a human. However, that does not mean consumers should not do something about it - especially when it involves financial decision-making.
Given this truth, the article lists 8 different lessons to help readers avoid the common mistakes that plague consumers. According to the author of the article, it is best to learn from the mistakes of others to save their own selves from grief.
1. Learn to say no to kids. Parents sometimes spend more than they should because they cannot say no to their kids. Although it is great to give them what they want, saying no will not only keep parents from overspending, it will also teach kids to manage their allowances to buy what they want.
2. Avoid borrowing money to finance improvements around the house. The article warns against taking on credit to afford upgrades or new appliances in a home. This is usually not an emergency so consumers should plan and save up for it instead.
3. Enjoy cheap fun. Another advice is to keep from spending too much money to have fun. There are various ways to enjoy - consumers just have to find the more economical alternative.
4. Build up an emergency fund first before buying a home. Some people make the mistake of depleting their savings just to buy a home. The article advises against this practice. Home ownership can be costly and consumers must have enough savings to prepare for the unexpected repairs.
5. Keep from saying yes to family and friends all the time. Just as it is true for kids, the article also cautions consumers against borrowing family and friends. If they cannot pay it back, it might cause a rift in the relationship.
6. Pay attention to personal finances. Some people need to learn how to manage their money from scratch - after living in a household that does not use budgeting or similar practices. The article advises consumers to learn how to self-educate themselves - even if it is only through articles over the Internet.
7. Teach kids about money management. Regardless of how the consumer handled their finances in the past, this should not hinder them from teaching their kids about proper financial management. The important thing is to let them learn from the mistakes of their parents.
8. Know what to do when in debt. Lastly, the article advises consumers to know what to do in case they end up in debt. There are many debt relief programs that suits all kinds of financial situations.
National Debt Relief believes that if the consumer pursues financial literacy, they can avoid almost all kinds of financial hardships. At least, this is true if the consumer applies the right principles. To read the whole article, click on this link: http://www.nationaldebtrelief.com/8-mistakes-damage-financial-life/.