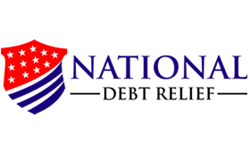 Those with jobs usually have more debt - which shows a higher credit confidence in the workforce.
Miami, FL (PRWEB) March 10, 2014
On February 2014, Bankrate.com published the latest Financial Security Index that revealed how consumers feel about their personal financial situation. It discussed the consumer's confidence level and how it is lower compared to the index of January 2014.
Basically, the index revealed the following:
1. More than half of respondents have a bigger emergency fund than their credit card debt.
2. Majority of respondents felt that their job security is the same as last year.
3. The biggest percentage of respondents have the same amount of savings as last year.
4. Half of the respondents have the same level of debts and net worth as last year.
5. More than half of the respondents felt their financial security is the same as before.
National Debt Relief made a couple of assumptions about this index in an article published on their site last March 9, 2014. The article titled "A Closer Look At The Current Financial Security Index," revealed what the debt relief company learned about consumers through the data from Bankrate.
1. Consumers are making sure that their savings are prioritized. The article noticed how the index revealed that those with jobs usually have more debt - which shows a higher credit confidence in the workforce.
2. Consumer have a higher job security. The article said that this coincides with the improving employment rate in the country.
3. Some consumer still have to boost their savings. The article observed that 36% is still a high number for consumers who do not feel confident about their debts.
4. Newly employed consumers are less confident about credit. Retirees, on the other hand, feel more comfortable.
5. Most of the financial improvements are in urban or suburban areas. The article believed that this could be because of the business opportunities that can concentrated in these areas.
National Debt Relief mentioned how this data does not leave much room for confidence but the improvement seemed to be in the shoulders of the consumers. If they practice the right financial management skills, they can improve their financial situation so they will feel more confident about it.
To read the whole article and the tips provided by the company to improve consumer confidence, click on this link: http://www.nationaldebtrelief.com/.
National Debt Relief is member of the American Fair Credit Council (AFCC) and the International Association of Professional Debt Arbitrators (IAPDA). They have helped thousands of consumers get out of debt through debt settlement. They offer custom made debt solutions that depend on the unique debt situation of the consumer. Visit their website to know more about getting out of debt or call 888-703-4948 to talk to one of their IAPDA certified debt experts.