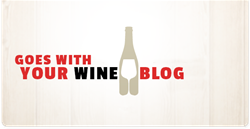 (PRWEB) June 25, 2014
Elizabeth Boozer is thrilled to announce the creation and launch of her new website venture, http://www.FineWineSupplies.com. The website offers a diverse selection of wine products including stemware, wine racks, wine fridges, and other bar accessories. Boozer grew up in the food industry and learned about bartending when she was young. She loved the look of a full bar set up. She was inspired to start her website by her desire to provide the pieces of a bar set up to customers who wanted to bring the experience of having superior wine and mixed drinks into the comfort of their homes.
There are many quality wine products available within the merchandise of FineWineSupplies.com. The website carries items such as Ravenscroft amplifier stemware, which is specially designed to channel the taste and smell of the wine to the appropriate areas of the palate and the Evolution series wine cooler, which has many of the features of larger more expensive wine coolers, but confined to a more compact and convenient size. The website also features decorative wall mounted wine racks, aluminum wine coolers, stainless steel ice buckets, cocktail shakers, and many more high quality items.
In the future, Boozer plans to add new types of stemware and coolers to the products already offered on FineWineSupplies.com. She wants to keep her website fresh by consistently providing new products on the site that reflect the types of items that customers want for their homes. By making her website easy to navigate, she hopes to make it easy for customers to find the new items that they are looking for.
In addition to the main site, Boozer is also launching a blog located at http://www.GoesWithYourWineBlog.com. The blog will focus on many different topics that are related to wine and home wine collections. Boozer will be writing about the wines that she has sampled while traveling, wine accessories and what can be done with them, drinks that can be made using a shaker, what stemware should be used when drinking wine, and how different types of stemware work to enhance the wine drinking experience. By providing customers with this information, she hopes to give them the ability to make good purchasing decisions on her site and use the items that they purchase to fully enrich their wine drinking experiences.
About the Company:
FineWineSupplies.com, a division of EAB Internet Solutions, LLC, is owned and operated by Web entrepreneur Elizabeth Boozer.
****
Elizabeth Boozer
http://www.FineWineSupplies.com
(724) 486-3097
iePlexus, Inc.
http://www.iePlexus.com