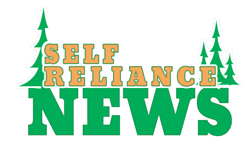 (PRWEB) May 07, 2014
Roger Kendall is proud to announce the creation and launch of his new website venture, http://www.FirstFrontiersman.com. The website offers a wide variety of self reliance products including survival tools, personal safety items, and food storage kits. Kendall was inspired to start his website by the realization that life as we know it is fragile and can fall apart due to natural or manmade disasters. He realized that in this country we have lost a lot of the culture of self reliance and independence that the first settlers had. Just in the last hundred years people have become less self reliant. Kendall wants to help customers get back to their roots and build their independence so that they have a better chance of surviving in an emergency situation.
There are many excellent products to help customers build self reliance featured within the merchandise of FirstFrontiersman.com. The website carries items including long term food supplies, planting seeds, emergency survival kits, multi tools, gun cases, pepper spray, and much more. In the future, Kendall would like to help build customers' self reliance even more by offering solar items so that customers can survive without reliance upon an electrical grid when a disaster occurs. By periodically updating the merchandise offered on his site, he hopes to provide the kind of items that fit well into an individual or family emergency plan and keep customers coming back to discover more self reliance items.
Providing a variety of different items that can make a family or individual feel as if they have true self reliance on FirstFrontiersman.com is extremely important to Kendall. He wants to ensure that customers have positive experiences with the website by providing them with a lot of good information and products. He hopes that his website can give customers all of the different items that they need to improve their self reliance in a single location.
To complement the main website, Kendall is also launching a blog located at http://www.SelfRelianceNews.com. The blog will feature topics related to survival and self reliance in an emergency situation. It will cover the different items on the website and how they can be used to build self reliance in a survival situation. "In an emergency, no one is responsible for your life other than you," Kendall explains.
About the Company:
FirstFrontiersman.com, a division of Anvil Rock Ventures, LLC, is owned and operated by Roger Kendall.
Roger Kendall
http://www.FirstFrontiersman.com
(855) 232-1092
iePlexus, Inc.
http://www.iePlexus.com