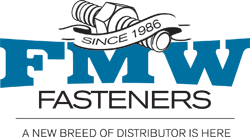 Houston, Texas (PRWEB) April 16, 2014
Spring is here and in preparation for construction needs in coastal environments, FMW Fasteners is offering Wej-It Ankr-TITE® wedge anchors at amazing prices. In addition to coastal environments, these anchors are ideal for wastewater or sewage treatment facilities, food processing facilities, pulp and paper mills or any environment where corrosion is a concern due to exposure.
Worried about shipping costs? Don't be. All Ankr-TITE® wedge anchors can ship anywhere in the continental United States at no charge. That's right, free shipping anywhere within the 48 states.
Purchase with confidence from FMW Fasteners and receive the added benefits of transacting with a Google Trusted Store. When a shopper makes a purchase at FMW Fasteners, they have the option to select free purchase protection from Google. Then in the unlikely event of an issue with their purchase, they can request Google's help and Google will work with FMW Fasteners and the customer to address the issue. As part of this, Google offers up to $1,000 lifetime purchase protection for eligible purchases.
FMW Fasteners is your online source for premium fastener products: anchor products, nuts, bolts, socket products and screws. For more information, visit http://www.fmwfasteners.com or follow FMW Fasteners for updates and promotions on Twitter, Google+ and Facebook.