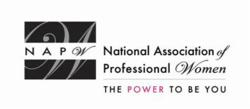 I have worked in Mexico, Florida and Spain and even owned my own bakery for ten years.
Garden City, NY (PRWEB) March 11, 2014
NAPW honors Isabel Zaldivar, food and beverage manager at The Wanderers Club as a 2014 Professional Woman of the Year for leadership in insurance with this prestigious distinction. As the largest, most-recognized organization of women in the country, spanning virtually every industry and profession, the National Association of Professional Women is a powerfully vibrant networking community with over 600,000 members and nearly 400 Local Chapters.
After receiving her master's degree in hospitality from EUDTH Universitaria of Barcelona, Ms. Zaldivar worked for some of the finest dining establishments in Mexico, including the Hacienda de los Morales and Sr. Frogs in Mazatlan. She also worked for the Ritz De Madrid and the Resort at Singer Island in Florida. "I have worked in Mexico, Florida and Spain and even owned my own bakery for ten years," says Ms. Zaldivar.
Presently, Ms. Zaldivar is enjoying her position as the food and beverage manager at the Wanderers Club, a private golf club in Wellington, Florida where the heart of North America's premier equestrian community lives, works, plays and vacations. She specializes in the management of the main restaurant and bar, event planning, weddings and catering for the club.
Secure and happy in her role as food and beverage manager Ms. Zaldivar one day dreams of owning her own bed and breakfast with a lovely ball room for private events, a horse barn and enough space to train horses to help special needs kids like her nephew, who is reaping the benefits of equestrian therapy.
NAPW provides an exclusive, highly advanced networking forum to successful women executives, professionals and entrepreneurs where they can aspire, connect, learn and achieve. Through innovative resources, unique tools and progressive benefits, professional women interact, exchange ideas, advance their knowledge and empower each other.