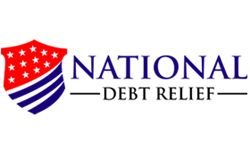 Frugal can be fun if the consumer is resourceful enough.
Miami, FL (PRWEB) March 17, 2014
On March 13, 2014, National Debt Relief published "15 Ideas To Have Fun With A Frugal Lifestyle." The purpose of this article is to help consumers have fun despite the seemingly depriving nature of frugality.
The article began by explaining how a frugal budget is very helpful when the consumer is having financial difficulties. The principles being taught by this way of living will teach consumers the skills that will help them get better at financial management. National Debt Relief believes that frugality is not about deprivation but in fact, it is all about making the right choices about how the consumer will spend their limited resources. It is prioritizing the important expenses and being very restrictive with those that are not.
The article explained that although frugality typically cuts back on entertainment expenses, that does not mean the consumer should live without any fun activities. In fact, they provided consumers with tips on how they can follow a frugal lifestyle while still having fun. These tips were divided into 5 different categories.
1. Dining out. Some of the suggestions from the article included using coupons when eating out, sharing meals with big servings, skipping on the drinks and finding out when restaurants offer promos and discounts. Of course, the article also mentioned how consumers can really save on food costs if they just opt to cook and eat at home.
2. Watching movies. The article also revealed how consumers can save when watching movies. They can borrow from the local libraries, buying tickets in bulk or watching movies earlier in the day. The latter is usually cheaper compared to movie schedules at night.
3. Going to live shows and events. For consumers who love to attend live shows, they can simply ask the local community if there are schedules for the month. The article also advised consumers to keep an eye out for local government or church sponsored activities.
4. Doing hobbies. Among the hobbies discussed by the article includes reading, sports, and outdoor activities. For reading, the article suggested that consumers borrow books from the library. For sports, the consumer can look at the facilities and equipment being provided by the local community. For outdoor activities, the local park should be a cheaper alternative.
5. Weekend activities. Lastly, the article provided suggestions on how consumers can enjoy weekend activities. They can volunteer to help in the community or visit the local tourist attractions.
National Debt Relief understands how consumers are inclined to think that frugality is about being miserable. Frugal can be fun if the consumer is resourceful enough.
To read the full article, click on this link: http://www.nationaldebtrelief.com/15-ideas-fun-frugal-lifestyle/.
National Debt Relief is a member of the American Fair Credit Council (AFCC) and the International Association of Professional Debt Arbitrators (IAPDA). Consumers are encouraged to give them a call at 888-703-4948 to talk to an IAPDA certified debt expert.