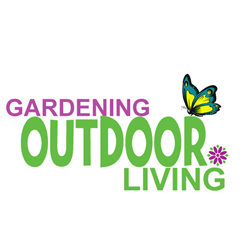 (PRWEB) June 25, 2014
Gretchen Watson is proud to announce the creation and launch of her new website venture, http://www.GardeningOutdoorLiving.com. The website offers a broad assortment of garden products including composters, watering kits, wicker patio furniture, vegetable cages, and much more. Watson was inspired to start her website because of her own passion for gardening. She is an active participant in the Master Gardeners in Denver County and is dedicated to making her own backyard a beautiful space for her family to enjoy. She started her website so that she could share her extensive knowledge about gardening and provide customers with the supplies they would need to beautify their yards.
There are many high quality garden supplies and furniture sets featured within the merchandise of GardeningOutdoorLiving.com. The website carries items including UrBin growers, patio rocking chairs, garden hose connectors, mini greenhouses, wicker patio furniture sets, coco coir, and much more. In the future, Watson plans to continue to change the products on her website to add new items as they come onto the market. By providing customers with new products on a consistent basis, she hopes to have customers return to the website to look for more of the items that fit their gardening needs.
Customer service is of utmost importance to Watson when it comes to every transaction made on GardeningOutdoorLiving.com. She wants to provide customers with a website that has a similar feel to a small business as opposed to corporate stores. To do this, she would like to offer high end products that customers can't just find at their local megastore and serve her customers by answering questions and finding products that best fit their needs.
In addition to the main website, Watson is launching a blog located at http://www.GBWGardeningBlog.com. The blog will feature topics that relate to gardening and making your backyard into a nice place to spend time. Watson will be writing blogs that give further information about the items available on her website, share her personal gardening experiences, and help customers better understand some gardening practices. She will use the blog as a way to share her gardening knowledge with her customers to help them make better decisions about which products are right for them.
About the Company:
GardeningOutdoorLiving.com, a division of GBW Marketing, LLC, is owned and operated by Web entrepreneur Gretchen Watson.
****
Gretchen Watson
http://www.GardeningOutdoorLiving.com
(303) 344-1556
iePlexus, Inc.
http://www.iePlexus.com