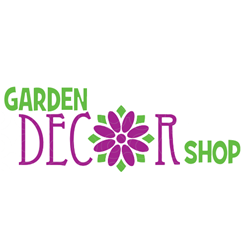 (PRWEB) June 19, 2014
William Lewis is excited to announce the creation and launch of his new website venture, http://www.GardenPatioDecor.net. The website offers a wide variety of garden decor products including everything from smaller items like birdhouses and planters to large items like patio furniture sets. Gardening and making his backyard beautiful is very important to Lewis since he spends so much of his time outside. He was inspired to start his website by his passion for gardening. He wanted to make garden decor items available to his customers at better prices so that they could transform their backyard into an oasis for relaxation.
There are many spectacular garden decor products featured within the merchandise of GardenPatioDecor.net. The website carries items including decorative garden fountains, planters, garden gnomes, unique birdhouses, garden statues, garden patio sets, and many more items to help customers transform their outdoor spaces. In the future, he plans on expanding the product lines on his website to include a wider selection. By providing his customers with a wide range of garden items, he hopes to have them return to see if there are new items that they may want to add to their patio or backyard.
Providing the best possible shopping experience during every transaction made on GardenPatioDecor.net is of highest importance to Lewis. He will be doing extensive research in order to offer his products at low prices to his customers. When an order is placed, he will work to make sure that the product is delivered to a customer as quickly as possible. By providing excellent service to his customers, Lewis hopes to ensure that customers have positive shopping experiences.
In addition to his main website, Lewis is also launching a blog located at http://www.GardenDecorBlog.com. The blog will feature topics related to gardening and making your backyard into a more beautiful place. He will cover topics such as how to make self watering planters and how to add tranquility to your yard. He will give ideas on how to make your yard into a place that you can enjoy spending time in.
About the Company:
GardenPatioDecor.net, a division of Lewis Quality Distributing, LLC, is owned and operated by Web entrepreneur William Lewis. Lewis is also affiliated with two other divisions of Lewis Quality Distributing, LLC: OutdoorAndFishingProducts.com, a site featuring quality fishing and outdoor products, and PetsnPawz.com, a site featuring pet care products.
****
William Lewis
http://www.GardenPatioDecor.net
(507) 323-8020
iePlexus, Inc.
http://www.iePlexus.com