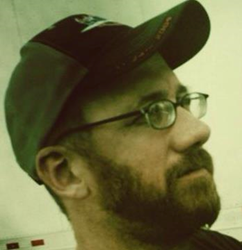 Ray always hated the thought of such a big portion of the fees he paid for music going to people that didn't actually write the songs
Nashville, TN - Houton, TX (PRWEB) March 06, 2014
Friday, March 7th marks the premiere of Gear Heads, a reality show about results based on Houston's Fast Lane garage. The latest brainchild of Executive Producer Ray Iddings, drag racing aficionado turned television show creator, Gear Heads is more than just blood, sweat and speed.
In 2013, Iddings partnered with Nashville based enhanced music publishing organization, Hillbilly Culture LLC and their online community of songwriters, headquartered at http://songwritingandmusicbusiness.com.
"So, it's all about the transaction," says Iddings about direct to source licensing arrangement with the SMB (Songwriting and Music Business) Community.
It's no secret that music budgets have dwindled in recent years for television programming, and many production companies have turned to music libraries to supply them with a flat, all-inclusive rate for their background tracks.
As is common in the industry, music libraries take half of the fees paid for the use of their catalogs with the other half going to the songwriters.
"Ray always hated the thought of such a big portion of the fees he paid for music going to people that didn't actually write the songs or play the instruments," says Amanda Williams, SMB Community leader. "He likes the fact that we're an educational community, not a music library, so all the money he pays for song licensing goes straight to our songwriters and we don't take a cut."
Williams acts as Music Supervisor for Gear Heads, forwarding her SMB Community members' broadcast quality music to Ray and his show editors for possible placement, while helping the songwriters prepare their licensing paperwork where needed.
"We're all learning this together," says Williams, "and in the process, fulfilling our mission of fostering sustainable careers in the new music business."
To see the product of their collaboration, watch the premiere of Gear Heads on MavTV, Friday, March 7th at 2PM, 5PM and 8 PM EST and visit the MavTV website for the official Gear Heads show teaser.