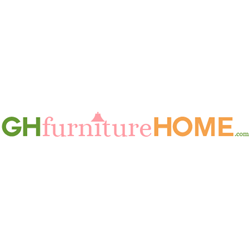 (PRWEB) January 17, 2014
Glyne Hurley is excited to announce the creation and launch of his new website venture, http://www.GHFurnitureHome.com. The website offers a wide variety of furniture products for the home including items for bedrooms, living rooms, patios, and more. Hurley knows that people are always moving to new homes or looking to redecorate their homes and wanted to provide a large number of options for his potential customers to browse through so that they could each develop a unique style for their own homes.
There are many different high quality products that are offered within the merchandise of GHFurnitureHome.com. Hurley wants to ensure that every room of the home is covered by the products that are available on his website. This way, the website will be able to operate as a one-stop shop for people looking for new furniture. However, he also tries to be selective in terms of offering what he believes people will want to have, in order to make certain that all of the products are of the highest possible quality.
In the future, Hurley plans to further expand the product lines offered on GHFurnitureHome.com by adding new products on a semi-regular basis. By periodically updating the website's merchandise, he hopes to encourage customers to keep coming back to the site to check out what new items have been added.
To complement the main website, Hurley is also launching a blog located at http://www.GAHFurnitureHomeBlog.com. The blog will feature topics related to the different products that are prominently featured in the online store. Hurley's overall goal with the blog is to help introduce new products as well as guide customers towards making informed decisions when purchasing products from the website.
About the Company:
GHFurnitureHome.com -- a division of GAH Enterprises, LLC -- is owned and operated by Web entrepreneur Glyne Hurley.
Glyne Hurley
http://www.GHFurnitureHome.com
(646) 377-5700
iePlexus, Inc.
http://www.iePlexus.com