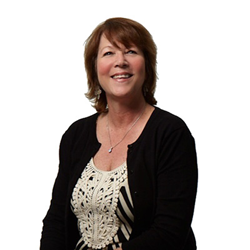 Virginia Beach, VA (PRWEB) September 02, 2014
The Franklin Johnston Group, developer and manager of multifamily rental residences, has named Gloria Harrison Business Manger in the company's corporate offices.
Harrison is a founding member of the Franklin Johnston Group. She brings more than 25 years experience to FJG in the multifamily industry, including 15 years as a Property Manager. Prior to FJG, Harrison served in the development division of a large commercial real estate organization.
Harrison's extensive commercial real estate career has included many aspects of the industry: leasing, marketing, staffing, budgeting and day to day management. As Business Manager, she is responsible for the daily operations of the Franklin Johnston Group corporate offices.
"Gloria is the glue that holds our corporate team together," said Taylor Franklin, President and Chief Operating Officer. "Although our company is a little more than a year old, Gloria has known the partners here at Franklin Johnston Group for a long time. She brings continuity to our team, which is important to corporate culture and cohesiveness as we expand geographically and as we continue to add more professionals to our staff and to our properties."
ABOUT FRANKLIN JOHNSTON GROUP
The Franklin Johnston Group is a developer and manager of multifamily rental residences in the senior, luxury and affordable housing sectors. The company owns and manages more than 5000 units and 38 properties throughout the Eastern U.S. The FJG portfolio is composed of its own properties as well as those owned in partnership with various individual and institutional investors. The company develops new properties and acquires and rehabilitates existing communities. FJG is headquartered in Virginia Beach, VA and employs more than 250 people throughout the mid-Atlantic and Southeast. For more information, please contact Chris McKee. Email: cmckee(at)tfjgroup(dot)com. Phone: 757-965-6200.
# # #