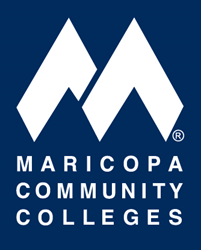 This is a time of great change in higher education, so it's fitting that we have a significant change in the makeup of our Governing Board as well. --Chancellor Rufus Glasper
Tempe, AZ (PRWEB) November 08, 2014
For the first time in its 52-year history, the Maricopa County Community College District will have some Governing Board members who were elected by voters across Maricopa County. Two at-large members have been elected to serve with the five members elected from districts around the county, beginning Jan. 1, 2015.
"This is a time of great change in higher education, so it's fitting that we have a significant change in the makeup of our Governing Board as well," said Chancellor Rufus Glasper. "I want to welcome our four new Board members. I look forward to serving with them as we continue to promote student success."
The two at-large representatives will be Tracy Livingston and John Heep. Other new representatives are Johanna Haver, elected in District 3 and Jean McGrath, elected in District 4. Incumbent Alfredo Gutierrez was elected in District 5.
Throughout its history, the District was governed by a five-person Governing Board, whose members were elected from districts that elect county supervisors. A change in state law and subsequent court decisions allowing the law to go into effect means that the two-at-large members will join the five district-elected members, effective Jan. 1, 2015.
The Maricopa County Community College District, located in the Phoenix, AZ area, is one of the largest community college systems in the country, serving more than 230,000 for-credit and 30,000 non-credit students annually.
###
The Maricopa Community College system includes 10 colleges – Chandler-Gilbert, Estrella Mountain, GateWay, Glendale, Mesa, Paradise Valley, Phoenix, Rio Salado, Scottsdale and South Mountain. It also includes the Maricopa Skill Center, Southwest Skill Center, Maricopa Corporate College and several satellite campuses and business and industry, technical and customized training institutes.
The Maricopa County Community College District is an EEO/AA institution and an equal opportunity employer of protected veterans and individuals with disabilities.