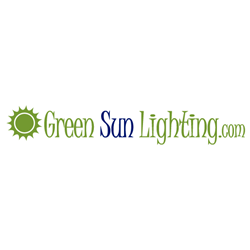 (PRWEB) January 10, 2014
Scott Reinman is excited to announce the creation and launch of his new website venture, http://www.GreenSunLighting.com. The website offers a broad assortment of solar lighting products including spotlights, flagpole lights, streetlights, holiday-themed lights, and attic fan lights. Reinman knows that many people are trying to become more energy-conscious in order to help save the Earth and to save money and he wanted to create a website that would offer products that could help these energy-conscious people.
There are many excellent and high quality solar-powered products featured within the merchandise of GreenSunLighting.com. All of the products offered on the website are intended to help customers save the Earth while simultaneously saving money. There are even seasonal products available such as solar-powered holiday lights. In the future, Reinman plans to further expand the product lines available on the website and add new products such as solar heating products for water and solar lighting for pools.
Customer service is something that is very important to Reinman regarding each and every transaction made on GreenSunLighting.com. He is always willing to listen and respond to customer feedback. The website has also been developed so that it is easy to navigate, so that potential customers are quickly able to find and purchase the solar lighting products that they are looking for.
To complement the main website, Reinman is also launching a blog located at http://www.GreenSunLightBlog.com. The blog will feature topics related to energy consciousness and solar power. Reinman will be writing blog posts discussing how people can save money by using the sun as an energy source via the products offered on his website. One of the intentions of the blog is to help guide customers towards making informed decisions when purchasing products from the online store.
About the Company:
GreenSunLighting.com -- a division of SRZCC -- is owned and operated by Web entrepreneur Scott Reinman.
****
Scott Reinman
http://www.GreenSunLighting.com
(904) 655-0434
iePlexus, Inc.
http://www.iePlexus.com