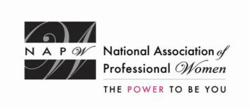 My job helps me with my own son's death. It takes away a lot of the grief and gives me motivation.
Garden City, NY (PRWEB) February 25, 2014
NAPW honors Sandra V. Foulks as a 2013/2014 Professional Woman of the Year for leadership in community outreach with this prestigious distinction. As the largest, most-recognized organization of women in the country, spanning virtually every industry and profession, the National Association of Professional Women is a vibrant networking community with over 600,000 members and nearly 400 Local Chapters.
"The best job I ever had is assisting people. I have always been in a role of taking care of someone," says Ms. Foulks, who specializes in helping those deal with the sudden loss of a loved one. Ms. Foulks lost her own son to violence in 2010 and knows more than anyone how difficult it is to lose a child. "My job helps me with my own son's death. It takes away a lot of the grief and gives me motivation," she says.
Shortly following 2010, Ms. Foulks established Advocate for Citizen Assistance, a nonprofit group providing coaching and grief counseling for those in times of transition. Leading an entire committee of volunteers who have all lost a loved one to violence, Ms. Foulks uses her compassionate heart garnered from 28 years as a healthcare nurse to comfort grieving families and bring them to a place of inner peace. At any given time of the day, her clients know that with just a phone call, Advocate for Citizen Assistance will be there to tend to all of their emotional needs.
Amidst a growing cycle of community violence, Ms. Foulks believes the greatest preventative measure she can take is to open her heart and let community youth know they are loved. "If I could just touch one heart, one soul, and keep that kid from doing something crazy, it's all worth it. They just need someone to talk to," she says.
NAPW provides an exclusive, highly advanced networking forum to successful women executives, professionals and entrepreneurs where they can aspire, connect, learn and achieve. Through innovative resources, unique tools and progressive benefits, professional women interact, exchange ideas, advance their knowledge and empower each other.