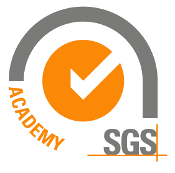 The SGS on-line training HACCP course was a great way to get re-certified, I was able to take it at my own pace and the site was straight forward and easy to navigate. The hard copy certification was shipped and received within 3 days of completion.
Rutherford, NJ (PRWEB) February 12, 2014
SGS, global leader in food safety, has developed a series of online HACCP training courses for food safety people in food processing and manufacturing, fresh produce and water bottling facilities.
The HACCP Principles courses teach what HACCP is and how to build a HACCP plan. This online training meets with Codex Alimentarius and GFSI scheme requirements for Intro to HACCP training and is recognized by the International HACCP Alliance.
Visit HACCP Principles For Food Processors and Manufacturers
SGS HACCP training meets with training requirements under the new FDA FSMA rule regarding HARPC and the training requirements set out for each location's person responsible for food safety.
The HACCP Principles courses provide businesses with cost effective, accessible, user friendly training for food safety, from ingredients right through to production, storage and distribution to sale and service of the final consumer. The preventive approach of HACCP not only improves food safety management but also complements other quality management systems and helps reduce operating costs.
A HACCP plan is based on documentation. The courses provide templates, tables and checklists to help HACCP team members create, manage and store HACCP documentation.
Food safety people gain access to the courses through a learning management system (LMS) and have one year of access to the course content. There is an exam at the end of the course and once completed provides the food safety person a certificate from SGS containing a seal from the International HACCP Alliance.
SGS is the world's leading inspection, verification, testing and certification company. SGS is recognized as the global benchmark for quality and integrity. With more than 75,000 employees, SGS operates a network of over 1,350 offices and laboratories around the world. We are constantly looking beyond customers' and society's expectations in order to deliver market leading services wherever they are needed.
Contact SGS:
Warren Hojnacki
Systems and Services Certification
Training Manager--North America
Phone: (414) 704 8395
Email: warren(dot)hojnacki(at)sgs(dot)com
Contact LMS Admin (ehaccp.org)
Stephen Sockett
Phone: (613) 632-9898
Email: support(at)ehaccp(dot)org