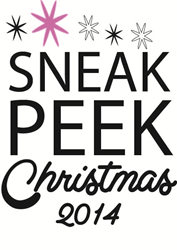 Dallas, TX (PRWEB) March 20, 2014
Since Dallas is the headquarters for Christmas, The Holiday and Decorative Association (HDA) announced their premier event of Sneak Peek Christmas 2014 at the Dallas Market Center on Sunday, March 30, 2014 from 1:00 p.m. - 4:00 p.m. Held in part with Dallas Design Supply, the event features an inspiring creative tour led by Design Expert, Rawlins Gilliland, through the amazing showrooms at the Dallas Market Center. Attendees will view the latest in Christmas design trends as well as other holiday and home decor before it is released to the public.
As a parting gift, attendees receive a goody bag as well as the opportunity to bid on silent auction with proceeds benefiting Children's Medical Center. At the time of this release, items are donated by Alberto's Fine Foods, Craig Bachman Imports, Dallas Design Supply, DeBrand Fine Chocolates, Design Master Color Tool, Direct Exports, HDA, Kel-toy, Stonegate Gourmet, The Great San Saba River Pecan Co., TIAB Dishwasher Safe Wine Glasses, and Truly Texas Fine Food Products.
Tickets and more information are available online.
The Holiday & Decorative Association (HDA) is the nation's only organization representing all segments of the permanent botanical, holiday and decorative accessories industry. HDA represents, promotes and supports the commercial and creative efforts of the holiday and decorative industries.