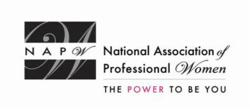 I have been in the healthcare management field for more than 27 years.
Garden City, NY (PRWEB) March 11, 2014
NAPW honors Cindy T. Coats as a 2014 Professional Woman of the Year for leadership in healthcare management with this prestigious distinction. As the largest, most-recognized organization of women in the country, spanning virtually every industry and profession, the National Association of Professional Women is a vibrant networking community with over 600,000 members and nearly 400 Local Chapters.
"I have been in the healthcare management field for more than 27 years," says Ms. Coats, project director at Parallon Business Solutions.
Throughout her career in the healthcare industry, Ms. Coats has worked for both nonprofit and for-profit hospitals. Her positions in such areas as compliance, revenue cycle management, business office director and project management have garnered her expansive industry knowledge. She is highly skilled in a number of key areas of healthcare management including compliance, supply chain, revenue cycling, purchasing, technology, work force management and consulting.
In her current position as project director at Parallon Business Solutions, one of the industry's leading providers of business and operational services, Ms. Coats is responsible for overseeing a multitude of projects from start to finish. Her ability to skillfully lead a team of professionals, effectively communicate with colleagues and clients and create customized solutions that are on time and on budget, have gained her industry respect and recognition.
"I successfully led project management for the following: migrated 25 facilities and 36 outpatient imaging/oncology centers and system conversions into the shared service center," says Ms. Coats. "I received the STAR award for outpatient imaging/oncology implementation process enhancements."
NAPW provides an exclusive, highly advanced networking forum to professional women where they can aspire, connect, learn and achieve. Through innovative resources, unique tools and progressive benefits, members interact, exchange ideas, advance their knowledge and empower each other.