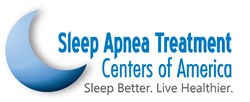 (PRWEB) February 13, 2014
In partnership to raise heart health awareness in the month of February, The Florida Aquarium and Sleep Apnea Treatment Centers of America(SATCOA) are holding an event. Studies have demonstrated that aquariums help lower stress and blood pressure, which can also affect a person's sleep. Snoring is a classic sign that a person might have obstructive sleep apnea (OSA) and when left untreated, this disease can increase the sufferer's risk for life-threatening conditions such as cardiovascular disease and high blood pressure. OSA is defined as pauses in breathing due to airway obstruction lasting just a few seconds to minutes, and occurring as little as 5 to greater than 30 times per hour. Currently, it is estimated that 80% of people with sleep apnea are undiagnosed and hence untreated.
"With OSA, air does not flow properly to the lungs, oxygen levels become low in blood vessels and carbon dioxide increases," said Jeffrey L. Silveria, MD, Founder and Chief Executive Officer of SATCOA. "The brain does recognize that there is a problem, and a hormone is released into the blood stream, which results in an increase in blood pressure. The issue of low levels of oxygen in the bloodstream has a negative effect on multiple organs throughout the body, including the heart."
Sleep apnea sufferers can protect their heart by seeking treatment for their disease. But it is also beneficial to choose activities that can decrease stress and lower blood pressure, such as watching fish and aquatic life at the aquarium.
"We've always known The Florida Aquarium is an entertaining place," said Thom Stork, President and CEO of The Florida Aquarium, "but a lot of people don't realize how relaxing sitting in front of one of our exhibits can be. We are excited to be able to help raise awareness about this very important cause."
Event details:
When: Saturday, February 22, 2014 from 11:00 a.m. to 2 p.m.
Where: Florida Aquarium, 701 Channelside Drive, Tampa, FL
What: Free health screenings including blood pressure checks and STOP-BANG screenings for OSA, and distribution of educational resources.
About The Florida Aquarium
The Florida Aquarium is a 501(c)(3) nonprofit institution whose mission is to entertain, educate and inspire stewardship about our natural environment. It is ranked as one of the best aquariums in the country and "top 5 kid-friendly aquariums" by Parents Magazine.
About Sleep Apnea Treatment Centers of America (SATCOA)
Sleep Apnea Treatment Centers of America is revolutionizing the field of sleep medicine by offering patients a safe, minimally invasive, curative alternative to a lifetime of continuous positive airway pressure (CPAP) machine usage, or other more invasive options. Sleep Apnea Treatment Centers of America currently are located in Dallas, TX, Savannah, GA, Statesboro, GA, Albany, GA, Douglas, GA, and Tampa, FL. The company's mission is to help patients Sleep Better. Live Healthier. To learn more, visit curemysleepapnea.com, like us on Facebook or follow us on Twitter.