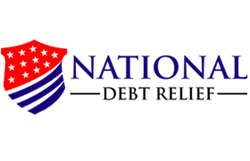 National Debt Relief knows that homeownership is a part of the American Dream.
Philadelphia, PA (PRWEB) January 28, 2014
In an article entitled "Tips For Millennials Wanting To Buy A Home," National Debt Relief shed light on how Millennials should go through the process without ending up in foreclosure. There are many pitfalls that should be exposed so the consumers will get to keep their homes for as long as they want.
The article published last January 24 mentioned how mortgage loans are usually a part of homeownership. If the consumer is not careful, this loan can lead to their financial ruin. Among the other generations, Millennials seem to be unable to purchase their own property because of three reasons.
The first is their high student loans. According to the article, this generation has the most number of high school graduates pursuing higher education. In most cases, these students had to take on loans just to afford the high expenses of going to college.
Another reason why they are unable to buy a home is because they are scared of debt. The article explained that this generation is scared of credit because they experienced the recent recession firsthand. Not only that, they witnessed how it crippled both their parents and grandparents. A huge loan like a mortgage can be quite daunting and it is understandable why they would hesitate to put themselves through it.
Lastly, the reason why they are not too keen on homeownership is because of lack of credit. The article noted how Millennials are staying away from debt because of their fear of it. This leads to inadequate or no credit history that results in a low credit score.
The article cited these reasons because National Debt Relief wanted to point out the problems that are hindering consumers from buying their own home. With this knowledge, they can plan how they will turn things around to make homeownership a reality for Millennials. To help this generation buy a home, the article left them with the following tips:
1. Understand the home price they can afford. There are many factors to consider and the article enumerated that for the consumer.
2. Know the requirements they need out of a home - not the want. Usually, the want ends up being more expensive.
3. Time the home purchase well. Most home buyers fail to realize that buying a real estate has to be timed correctly to minimize costs.
National Debt Relief knows that homeownership is a part of the American Dream. It is not right for a lot of Millennials to fail to have this dream at the right time.
To read the whole article, click on this link: http://www.nationaldebtrelief.com/tips-millennials-wanting-buy-home/.
National Debt Relief has an A rating with the Better Business Bureau and have helped thousands of consumers get out of debt. Visit their website to learn about debt and personal finance management.