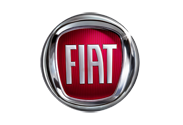 We have the all-new Alfa 4C coming in October.
Huntsville, AL (PRWEB) August 28, 2014
The luxury Italian sports car brand Alfa Romeo is coming to Huntsville.
"It's an exciting time here at Fiat and Alfa Romeo of Huntsville," said Frank Williams, the President/Operating Partner at Dodge Chrysler Jeep Fiat Ram in Huntsville. "We have the all-new Alfa 4C coming in October of this year. This vehicle is a true masterpiece with its 237 horsepower, and with its 0 to 60 time of 4.5 seconds, this car is second to none.
"You get the performance of a true race car but not the price of one. We anticipate Alfa to take the mid-size sports car market by storm."
Williams said Fiat and Alfa Romeo of Huntsville will be the only Alfa Romeo dealership in Alabama and will have the only certified Alfa Romeo technician in the state.
The two-seater, rear-wheel drive 4C coupe, which is powered by a 1.7-liter, turbocharged and direct-injected four-cylinder engine, will be the first Alfa Romeo model introduced at the Huntsville dealership, Williams said. Other models will be added over the next 12 to 18 months, he said.
Alfa Romeo is returning to the North American market this year and, in June, Chrysler Group awarded 86 Alfa Romeo franchises to dealerships in the United States and Canada. The franchises are in 33 states, with concentrations in California, Texas and Florida, according to the automaker.