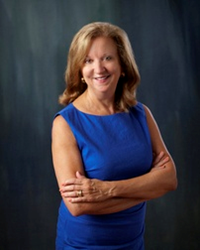 "Many people of all ages are in great confusion concerning their careers. There are overwhelming choices and they need help in finding the best coach for them. Here's how to start."
Manasquan, NJ (PRWEB) March 25, 2014
Twenty years ago, most people thought of coaches only in the context of sports. Now more people than ever are trying to navigate their unsettled work environment, or perhaps are in mid-life and have a nagging feeling of wanting to do something different in their work lives. More than 60% of people in the U S alone are unhappy in their jobs and are much more open to, and in need of, a career coach. They say, " I think coaching is for me but where do I start to find a good coach?"
According to the International Coach Federation, there are more than 47,000 coaches worldwide and it is an estimated 2 billion dollar industry. So many people are in this field who are not qualified nor experienced and the search can be overwhelming and confusing. Career coaches are literally everywhere so you need to be prepared to make the best choice you can before you start the process.
Here are five important questions for people to answer so that they can have an excellent and rewarding coaching experience. Coaching is expensive and time consuming so it is critical to make sure there is good planning before it gets started.
The Five Questions people need to answer when selecting a career-coach are these:
Start with you first - know what you want:
1. Why do I really want to have a coach?
2. What are my goals?
3. What do I expect from a coach?
Find out about the coaches you interview – I suggest you talk to 2 or 3 before you decide:
4. What are their credentials, experience and specialty areas? Check references.
5. What is their process, and what are the expectations of their clients?
And the final tip is - trust your instincts! How do you feel about the initial discussion with the coach? Follow your gut – coaching is personal so make sure there is trust and that you are comfortable with this person who will help discover your next work chapter.
This focused planning will help to ensure that the time and money people are investing
Is well spent and that they have a great coaching experience which helps them reach their work and career goals.
Marybeth Gregg is the founder and president of the International Center for Women, and she has extensive coaching experience. She made the transition from corporate executive to entrepreneur and her company specializes in coaching women of all ages in finding their joy and passion in their life's work. She offers new executive coaching for women looking for a career change. Programs include individual career coaching and training. She welcomes questions and interviews at 732 245-4931.
__title__ The International Center for Women, LLC]