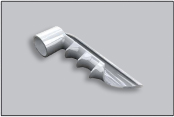 Lets cure blindness, one eye at a time
Beverly Hills, CA (PRWEB) November 20, 2014
The deadly disease glaucoma has been dealt another blow with the introduction of I stent. Millions of people have gone blind with glaucoma, waiting for an early intervention. Their hopes and prayers have been answered. Big things come in small packages. That is so true of this cutting edge technology device. One mm in size, the I stent for glaucoma vision surgery sits quietly working day and night. There are no motors or batteries.
Traditionally, glaucoma surgery has been a major event with an uncertain, uncontrolled period after the procedure. This has deterred many a brave surgeon to venture into the risky seas of glaucoma management.I stent for glaucoma vision surgery. The losers have been glaucoma suffers who had to become addicted to a daily routine of drops.
I stent for glaucoma allows skilled surgeons to intervene earlier with the hope of saving vision. This microscopic surgery utilizes a surgical gonioscope to identify the location for the implant. Needless to say, dexterity and experience is an essential requirement in the implanting surgeon. Dr.Khanna is excited to offer this technology to people undergoing cataract surgery. The surgery is painless and quick with a fast healing process.
Here is some more good news. Most insurance like Aetna and Cigna cover it. Even Medicare pays for this amazing technology. Currently it is FDA approved for implantation at the time of a patient undergoing cataract surgery. This procedure will decrease the need of eye drops. This in turn implies savings in time and money both for patients and insurers.
All patients having cataracts and diagnosed with open angle glaucoma should have a discussion about stent with their eye care providers. As Dr. Khanna says, "Let's cure blindness, one eye at a time."