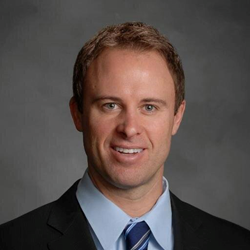 Scottsdale, Arizona (PRWEB) December 29, 2014
As the year comes to an end, financial expert Jameson Van Houten believes that it is important for individuals to start thinking about their taxes. Though they still have several months ahead of them to file, getting a head start on the process is never a bad idea and in fact there are several tax strategies that should be made before the end of the year to be effective. One thing that individuals should consider is making tax-free gifts. Each individual can make gifts of up to $14,000 tax-free before the end of the year. Additionally, gifts made by couples can be doubled up to $28,000 with the consent of both partners. Here are some ways that individuals can give these tax-exempt gifts.
Financial expert Jameson Van Houten shares that gifting to trusts is one option that can qualify as a tax-free gift. Trust gifts may qualify for the exclusion when they meet certain guidelines. For example, they must be made directly to the trust. Additionally, the annual gift limit applies not once to the whole trust but to each of those within it who will be benefiting so that they may each be given the total annual gift if desired.
Paying for someone else's education and medical expenses may also be counted an exempt gift according to Jameson Van Houten. These also must be paid directly to the doctor, hospital, college, or other provider. However, not all associated expenses may apply. In the case of education expenses, for example, tuition and books may fall under the guidelines for tax-free expenses. Money for room and board, however, may not, so it is important to know exactly which expenses qualify.
Jameson Van Houten points out that though these are general rules for tax-free gifts, there are different rules in each state that may change these laws. It is important to review these laws and consult an expert to help ensure that they are all followed. By being educated and prepared, individuals should be able to utilize these laws before the end of the year.