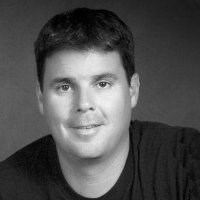 His background and experience are perfectly aligned to our core business.
Atlanta, GA (PRWEB) January 17, 2014
Decision First Technologies™ (DFT), experts in the field of Business Intelligence, welcomes Brian Jordan to the team as General Manager - Northeast. Jordan, with more than 15 years of Business Intelligence experience, will build out DFT's professional services and sales business in the Mid-Atlantic and Northeast.
"DFT is excited about bringing Brian on board," states Taylor Courtnay, Co-Founder and Vice-President of Sales. "His background and experience are perfectly aligned to our core business. As we continue to see the accelerated adoption of HANA within the SAP ecosystem, providing world class Business Intelligence solutions and strategies that unlock the value of this new technology is core to our growth strategy. Brian's Business Analytics pedigree and his familiarity with the region will be the foundation for DFT's expansion in this vital area."
In his new role, Jordan will be responsible for sales, services delivery, and customer success. He will also assist in building out the services team for DFT's NE expansion.
Jordan joined Decision First Technologies after handling business intelligence for TriCore Solutions. His responsibilities included the go-to-market strategy and execution of TriCore's North American Business Intelligence practice, focusing on Data Warehousing and Analytics.
Prior to joining TriCore, Jordan was Co-founder and CEO at BIT Advisors, a Business Intelligence and Data Warehousing consulting company based in Boston, Massachusetts. Preceding TriCore, Jordan was an account executive and technical manager at Business Objects (now SAP BusinessObjects) where he assisted in growing annual midmarket sales from $3 million to $60 million dollars over a five-year period.
Jordan's talent and expertise will be greatly utilized as Decision First Technologies expands its Northeastern presence and continues to bring excellent BI services to highly satisfied customers.
About Decision First Technologies
Decision First Technologies is an Atlanta-based software provider and professional services company specializing in delivering end-to-end business intelligence solutions to its customers. An SAP gold channel partner, DFT resells and offers certified consulting, training and technical support for SAP BusinessObjects and enterprise information management (EIM) solutions. With over a decade of experience, DFT has helped hundreds of companies make better business decisions, dramatically reducing costs, increasing revenues and boosting profits. For more information on Decision First, visit http://www.decisionfirst.com/.
Follow us on:
http://twitter.com/decisionfirst
©2014 Decision First Technologies. All rights reserved. Decision First and DFT are trademarks of Decision First Technologies. All other products and company names are trademarks or registered trademarks of their respective owners.
###