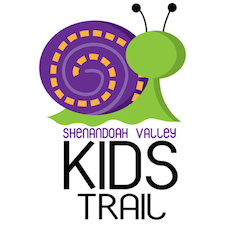 Kids Bucket List of Experience Before Turning 18!
Front Royal, Virginia (PRWEB) April 23, 2014
Shenandoah Valley Kids Trail runs through Virginia's Blue Ridge and Allegheny mountains, the Shenandoah and Potomac rivers, and the Shenandoah and Piedmont regions of Virginia, West Virginia and Maryland. Starting in Hagerstown, Maryland and going to Natural Bridge, Virginia, the trail includes all regions west of historic Route 15 covering a 160 plus miles.
"The SVKT is centered around developing a Bucket List of experiences a child should have before they turn 18," said Nancy Craun, founder and owner of Go Blue Ridge Travel. "The trail is designed for kids from tots to tweens and beyond. Utilizing the extensive data base of Go Blue Ridge Travel, we have selected kid friendly experiences and put them under a special search called the 'Shenandoah Valley Kids Trail.'"
Highlighting family friendly activities and events with over 130 sub-categories to include:

Hiking and bird watching
History and civil war reenactments
U pick farms and cooking classes
Wild zip line, mountain bike and water adventures
Celebration of theater and music and much more
Sunday, April 27th is the official ribbon-cutting day of the Shenandoah Valley Kids Trail. It will also be the first annual travel and wedding show called Destination - BLUE RIDGE. The show is from 1 - 4 pm at the Holiday Inn and Suites Front Royal Blue Ridge Shadows Resort and the Blue Ridge Shadows Golf Course. The show will showcase travel getaways for friends, couples, and families as well as short honeymoons and wedding destinations. There will be a food tasting showcasing the area's culinary excellence and a 'Strolling Bridal Fashion Show'.
Craun said, "It may seem strange to many people to combine a wedding show with a travel show but weddings are all about families and opportunities to celebrate together so I think it is an excellent combination. Destination Weddings is the largest growing aspect of the wedding industry. For many brides, the Shenandoah Valley offers the perfect short honeymoon option if they plan to take their long honeymoon later." From Washington, DC, the Piedmont and Shenandoah Valley offer perfect 48 hour road trips for romantic couples, good friends, and families.
"This is a very special day. Eight partners started over a year ago to work on this project submitting and being awarded a grant from Virginia Tourism to encourage families to change from day-trippers to over-nighters here in the valley. The success of the trail has been totally due to this strong marketing partnership," said Craun. The partners are:

Great Country Farms
Shenandoah Valley Discovery Museum
The Alamo Drafthouse Cinema
Country Inn and Suites
The Family Drive In Theater
Bryce Resort
Shenandoah Caverns of Family Attractions
Massanutten Water Park.
On Sunday, 'Bucket', the mascot of SVKT will be introduced thru a cartoon video. "She is a young girl with a Nancy Drew personality - quite smart but inquisitive which sometimes results in her stepping out of her safe environment," said Craun. "Although in reality she is a 'slug', she would prefer being called a 'snail.' Over the next year, young people will also be introduced to Bucket's friends - a second young lady totally emerged in the fashion industry and a young man who is a bit of a geek preferring to stay on the computer instead of exploring the kids trail!"
To celebrate this launching, Blue Ridge Shadows Golf Course and the SVKT partners and friends will host a Kids Park on the golf course driving range areas. Activities will include mountain biking and riding segways across the driving range. There will also be laser tag, golf span, face-painting, and appearances of Spiderman and the huge inflatable Golfzilla. The golf course will be showcasing its famous BBQ pork sandwiches and smoked brisket. "Golf is a great opportunity for kids to learn a game where they mainly compete with themselves," said Mike Ahrnsbrak, General Manager, Blue Ridge Shadows Golf Course. "We are delighted to host this kick off and look forward to this being an annual event for the golf course. It also marks the kick off of our Family Fun Sundays for the families here in Front Royal and the Valley."
About GoBlueRidgeTravel.com
In 2011, GoBlueRidgeTravel.com (GoBRT), a division of Encore Event Partners was launched to be a travel getaway guide for trip planning in Virginia, West Virginia, and Maryland. GoBRT is the only Tri-State regional website showcasing the activities, events, and accommodations in the Blue Ridge Mountains, The Piedmont, and Shenandoah Valley. With a ten year relationship of marketing the region to brides for their wedding destinations, GoBRT is now reaching out to families branding the trademark 'GoBRT's Kids Bucket List' showcasing the experiences tots to teens should have prior to turning eighteen in the valley. In July 2013, Go Blue Ridge Travel with eight Virginia partners received a Marketing Leveraging Grant from Virginia Tourism to develop a mobi website, Shenandoah Valley Kids Trail, with the target market being families. Expanding to Natural Bridge in 2014, Go Blue Ridge Travel's goal is to brand this 160 mile radius as a travel and wedding destination both nationally and internationally.
Contact: Nancy Craun Founder and President GoBlueRidgeTravel.com Phone: 540.533.1853 Email: info(at)GoBlueRidgeTravel(dot)com.