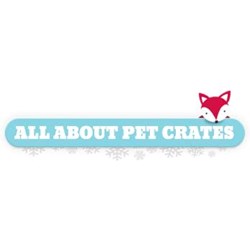 (PRWEB) January 23, 2014
Robert King is pleased to announce the creation and launch of his new website venture, http://www.KingCrates.com. The website features a vast assortment of dog crates and carriers that are perfect for keeping dogs in a designated area and out of trouble when in the house or on the go. King is a long-time dog lover and dog owner and knows how useful dog crates and carriers can be, which is why he was inspired to start a website that would offer these types of products to likeminded people who love dogs and want to make sure that they are properly taken care of.
There are many high quality dog crates and carriers offered within the merchandise of KingCrates.com. All of the top brands in the industry are featured for sale on the website such as Generation and many more. In the future, King plans to further expand the product lines offered on the website and wants to also delve into other types of pet products as the site continues to grow. By periodically updating the website's merchandise, he hopes to encourage customers to keep coming back to the site to check out what new items have been added.
Customer service is something that is very important to King regarding each and every transaction made on KingCrates.com. King is always looking to offer specials on his website and will be quick to respond to customer feedback in order to ensure that all of his potential customers have a pleasant experience when shopping for pet products in his online store.
To complement the main website, King is also launching a blog located at http://www.AllAboutPetCrates.com. The blog will feature topics related to King's own history with dogs and pets in general and why he is in the business of dog crates. He will also be discussing the different types of products that are offered in the online store; his intention with the blog is to help guide customers towards making informed decisions when purchasing products from the website.
About the Company:
KingCrates.com -- a division of King's Distributing, LLC -- is owned and operated by Web entrepreneur Robert King.
****
Robert King
http://www.KingCrates.com
(703) 229-2530
iePlexus, Inc.
http://www.iePlexus.com