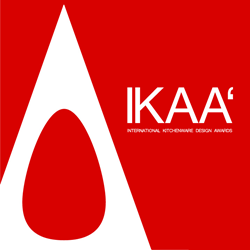 The best kitchen products and dinnerware will be highlighted.
Como, Italy (PRWEB) February 01, 2014
A' Design Awards today announced the official opening of the Call for Entries for the 4th Annual A' International Kitchenware Design Awards (IKDA), honoring design excellence, quality and innovation in kitchen products and dinnerware designs worldwide.
The A' International Kitchenware Design Accolades aims to recognize and highlight the very best kitchenware designs which demonstrate additional functionality, use healthier materials, are efficient or eco-friendly. Entries are open to manufacturers and designers of kitchenware products from all countries. Entries are open under specialized competition categories such as tableware, drinkware, cookware, bakeware and dinnerware. Small home objects and decorations will also be considered for the accolades under the decorative items design category.
Esteemed jurors for the 2014 International Kitchenware Design Award program includes 50 prominent scholars, professionals and media members from the design discipline. Entries will be blind-judged and the jury decision will be final. Deadline for the applications to the International Kitchenware Design Accolades is on Friday, February 28, 2014. Winners will be announced on April 15, 2014. For application details and guidelines, interested parties could visit http://www.adesignaward.com.
Laureates of the International Kitchenware Design Awards will be provided a special public-relations campaign to celebrate their award status which includes preparation and distribution of a press release, communication to thousands of magazines, and of course the ability to use "Award Winning Design" logo on their products. International Kitchenware Design Award winners will also receive the yearbook of best designs, the award trophy, the design excellence certificate and will further be invited to an exclusive gala-night for networking.
About the A' International Kitchenware Design Awards
The A' International Kitchenware Design Awards aims to recognize and highlight the very best kitchenware designs worldwide, creating incentives for kitchenware industry professionals to come up with better, healthier products. The accolades especially recognize excellence in kitchenware products which demonstrate incremental socio-economic and environmental benefits. Special attention is given to sustainable kitchenware designs which would help us build a healthier & better future. To learn more about the design accolades, go to http://www.whatisadesignaward.com.