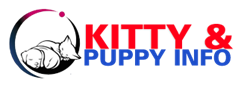 (PRWEB) January 17, 2014
Veronica Best is proud to announce the creation and launch of her new website venture, http://www.KittysAndPuppies.com. The website offers a variety of pet products for dogs and cats, including pet bandanas and accessories. She is working specifically with brands such as I See Spot and SportDog. Best was inspired to start the website because of her own experiences as a pet owner. She knew from this experience that pet owners love their pets and want to care for them well. Best wanted to help make quality products for cats and dogs available to other pet owners.
There are many excellent dog and cat products featured among the merchandise of KittysAndPuppies.com. The website carries items that include NFL team bandanas, pet beds, leashes, pet hoodies, scratching pads, training collars, and more. In the future, Best plans to expand the product lines that are currently represented on her website. She hopes to add more NFL team bandanas and some insect repellant bandanas as well. She would also like to add some cat jewelry and outfits.
Customer service is extremely important to Best in every transaction made within KittysAndPuppies.com. She wants to make sure that the customers have a positive experience by providing the cheapest shipping prices, fastest shipping speeds, and products that they may not be able to find anywhere else. She also strives to make her website easy to navigate so that customers can find the items that they are looking for easily.
To complement the main website, Best is also launching a blog which can be found at http://www.KittyAndPuppyInfo.com. The blog will feature topics related to the general care for dogs and cats. This will include types of cat beds and houses that are available. The blog will also discuss how to earn the trust of and tame feral cats. Mostly, Best plans to share her own experiences with animals.
About the Company:
KittysAndPuppies.com, a division of Infinite Buys, is owned and operated by Web entrepreneur Veronica Best.
****
Veronica Best
http://www.KittysAndPuppies.com
(559) 683-8523
iePlexus, Inc.
http://www.iePlexus.com