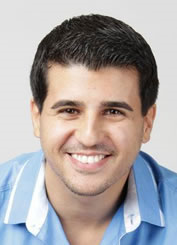 It doesn't have to be over unless that's what you really want.
St. Louis MO (PRWEB) May 01, 2014
This month, we are incredibly proud to present the 1AutomationWiz.com Merchant Spotlight award to Kevin Kurgansky, A.K.A "The Breakup Doctor."
The 1AutomationWiz.com Merchant Spotlight Award is the highest honor awarded to an online merchant in the 1AutomationWiz network.
This award is a selective one; to be considered, recipients needs to show a clear commitment to provide legendary customer service and world-class products to their customers.
Kevin Kurgansky is a relationship coach, life coach and breakup expert, and is the leading expert in the world on navigating relationship breakups and learning how to bounce back afterwards when it's the best option.
If a couple is interested in saving their relationship, he can help there too.
For the past five years, Kevin has worked with clients on the verge of or in the process of separation. His approach includes a custom-tailored plan for each client and each situation.
He specializes in helping clients to move forward as quickly as possible without being plagued by constant thoughts a prior significant other.
As a 1AutomationWiz.com client for the last two years, Kevin Kurgansky site has enjoyed an explosive growth in revenue. He credits much of his growth to the comprehensive nature of the 1AutomationWiz.com's ecommerce automation service.
"I love how Kevin's used the power of our ecommerce platform to expand his reach and help even more people through one of the most difficult times in their lives," says Don Schnure of 1AutomationWiz.com. "I'm truly pleased that he is receiving this recognition."
Kevin has received features in publications such as Maxim, Cosmopolitan, GQ, Glamour, and Men's Health. And he continues to receive testimonials from clients all over the world on his flagship program "The Breakup Cure."
For more information, or to contact Kevin Kurgansky aka The Breakup Doctor contact him at: TheBreakUpDoctor.com.