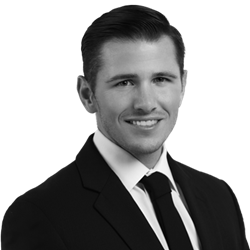 San Francisco (PRWEB) December 30, 2014
Kyle Algeo, a proficient mind in the world of real estate, knows that real estate is always a wise investment, and with the New Year just around the corner, there are new prospects for the market. In fact, as the New Year approaches, real estate prospects for 2015 are looking better than they have since the beginning of the recession. With some promising trends on the horizon, Kyle Algeo knows that now is a great time to be looking into real estate, and shares some of the most promising New Year real estate predictions.
The real estate market is finally seeing a return to normalcy since the recession that saw a drop in the market in late 2008. When the market was at its lowest, many investors snatched up as many properties as they could at very low prices, and made it difficult for traditional buyers, such as families looking for homes or young people just starting out, to get the properties that they wanted before an investor offered cash and closed the deal. With the market bouncing back, there are fewer real estate investors who are looking to buy, and Kyle Algeo points out that these changes in the market make it easier for traditional buyers to negotiate and find their dream homes for the right price.
Additionally, as the market improves, more options are becoming available. This means that buyers have more options for their dream home and can see several options before choosing the right option for them. Kyle Algeo points out that this is a vast improvement for buyers over the conditions of the past few years where waiting on a property often meant losing it to someone else. This trend also favors buyers who now have more room to shop around, make offers, and feel confident that the right fit for them is out there and that they have the time to look for it.
Kyle Algeo shares that these favorable conditions for buyers will allow many who have put off buying a home the chance to begin finally looking. In fact, the largest group of buyers will be newly adult millennials who are looking to get their first homes. Meanwhile, older individuals will be using the favorable markets to sell their homes and downsize to more manageable spaces. Kyle Algeo encourages those who are thinking about buying a home to consider these trends and findings for the New Year to help them decide if now the right time to find their dream home.