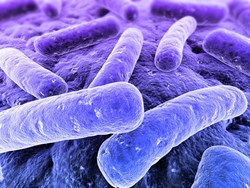 Jamie Tranter, General Manager of Legionella Control International, commented, 'We're delighted with the launch of our new website after several months of intensive testing and development.'
England, UK (PRWEB UK) 31 January 2014
Legionella Control International, the legionella risk management experts, have announced the launch of a new corporate website designed to mitigate risk and streamline access to critical information and services such as compliance auditing and risk assessment.
The new look LegionellaControl.com has been carefully developed in conjunction with user experience experts. The result is a seamless design that provides stakeholders such as facilities managers, managing directors and legal experts with a choice of world-class legionella risk management solutions.
Jamie Tranter, General Manager of Legionella Control International, says, "We're delighted with the launch of our new website after several months of intensive testing and development. In commissioning a new site, our primary aim was to improve access to our services, make it quicker and easier to commission essential audits, assessments and training and develop a world class knowledge base commensurate with our position at the head of the Legionella risk management industry.
"We're particularly pleased with the introduction of a dedicated client zone, where our partners can access vital information and undertake online training courses. With an improved layout and a host of new features, we are positive our clients and partners will approve of our new website."
Legionella Control International is a trusted advisor to some of the world's largest organisations, including multiple UK city councils, global food and drinks companies and health agencies. The extensive services offered by the legionella risk management experts include risk assessments and compliance audits, legionella training, water testing and laboratory analysis and crisis management.
One of the main features of the new look website is an exhaustive, accurate and up-to-date Legionella Knowledge Zone, which brings together a range of resources about legionella, its risks and best practise management. The domain also hosts a regular newsletter which condenses this thought leadership into a single monthly briefing, offering a convenient way for businesses worldwide to keep up to date with critical legislative news, technology advances and the latest outbreak intelligence.
Intended as an expert virtual partner, the knowledge zone additionally includes breaking news and frequently asked questions, for immediate reference as and when needed. A legionella glossary of terms is also provided, to eliminate any confusion when discussing this critical issue and its safety implications.
As world class legionella specialists, Legionella Control International provide independent and impartial advice and consultancy services to a range of businesses and industries including commercial, governmental, industrial and non-profit sectors. It operates throughout the United Kingdom and internationally, with offices located in Europe, Asia, the Middle East, Australia and the Americas.
To find out more and to see the new look website, visit http://www.legionellacontrol.com.
About Legionella Control International
Legionella Control International are world leading legionella risk management experts providing wholly independent and impartial consulting advice on all matters relating to the control, management and prevention of legionella associated risks.
A trusted advisor to many of the worlds most respected organisations Legionella Control International work with organisations throughout the United Kingdom and internationally across most commercial, industrial, healthcare, governmental and non-profit sectors.