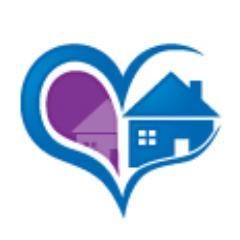 (PRWEB) February 21, 2014
Cathie Peterson is proud to announce the creation and launch of her new website, http://www.LifeHeartHome.com. The website offers a wide variety of great gifts with a specific focus on items that are made by local artisans or are free trade. Cathie owned another business previously, but wanted to run a company that would help to spread kindness and happiness. Now she wishes to focus on carrying only products that people would love to give or receive, and that will, in turn, help to make the world a better place.
There is an excellent assortment of merchandise featured on LifeHeartHome.com. The website carries items including Capullo bracelets, Kate Mesta dog tag jewelry, unique Guatemalan purses, wooden games and boxes, and many other beautiful products. In the future, Cathie is looking into adding more fair trade items and a broader selection of high quality, locally crafted gifts for all ages. She wants to ensure that customers can find the highest quality products on the site. Cathie is also planning to start a line of Whisper of Kindness cards that would be used for thanking those people who brighten your day in even the tiniest way.
Promoting great gift giving and acts of kindness with the products that may be found on LifeHeartHome.com is of utmost importance to Cathie. She wants her website to be more than just a store; her family business seeks to inspire others to also promote happiness and kindness. She wants it to be a starting point for the spread of positivity throughout the world.
To complement the main website, Cathie is also launching a blog located at http://www.LifeHeartHomeBlog.com. The blog will include inspiring stories about kindness, and focus on anecdotes about paying it forward and the cycle of happiness this can start. The blog will also include inspirational stories and anecdotes about the love and goodness that can be found in the global community.
About the Company:
LifeHeartHome.com, a division of LifeHeartHome.com, Inc., is owned and operated by Web entrepreneur Cathie Peterson.
****
Cathie Peterson
http://www.LifeHeartHome.com
(714) 335-7308
iePlexus, Inc.
http://www.iePlexus.com