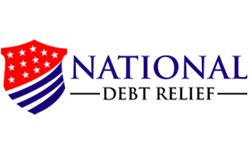 Consumers usually change their spending habits in light of a looming financial crisis.
Los Angeles-Long Beach, CA (PRWEB) March 14, 2014
In an article published last March 11, 2014, National Debt Relief focused on consumer spending - specifically on grocery expenses. The article titled "8 Ways You Can Lower Grocery Expenses" provided consumers with relevant tips that will help them cut back on the usual amount that they spend on grocery errands.
The article cited a statistic provided by SuperMarketNews.com that revealed how consumers usually change their spending habits in light of a looming financial crisis. It revealed how consumers include grocery expenses among the things that they will cut back on.
With that, the debt relief company provided 8 tips that will help consumers save on their grocery expenses.
1. Know the budget. The article encouraged consumers to always set a budget before going to the grocery. They need to know the limit by which they are allowed to spend. The budget can help consumers separate the wants from the needs.
2. Plan every grocery errand. The article also advised consumers to plan their grocery shopping. That way, they can plan ahead what they will buy. The article suggested that consumers plan meals together too.
3. Set a schedule to buy groceries. Consumers are urged to set a schedule for their shopping errand. That way, they can take advantage of sale events and also condition themselves to avoid shopping while hungry. The article revealed that consumers usually buy more when they are hungry.
4. Keep an eye out for discounts. Discounts can help consumers lower their total bill. That is why the article advised consumers to be aware of discounts and how it can be availed.
5. Opt to buy generics. Name brands are usually more expensive and consumers usually get the same things for generic brands.
6. Do not go for prepackaged products. These usually end up costing consumers more so the article mentioned how they should stay away from this. Doing the food prep is usually less expensive.
7. View the bottom rack in the grocery. This is the place where the less expensive items are usually kept. The ones that are being pushed to sell are at the eye level of the consumer.
8. Have a good storage space at home. The article encouraged consumers to buy groceries in bulk so that each product will cost less individually. But for that to really work, the consumer has to be prepared for the storage - lest the products will spoil.
The article mentioned that consumers should not focus on the individual savings from each item that they will buy. Discounts for grocery items may seem small but it usually adds up to be a big amount in the long run.
To read the rest of the article, click on this link: http://www.nationaldebtrelief.com/8-ways-can-lower-grocery-expenses/.
National Debt Relief have helped thousands of consumers pay off their debts. They have also built their website to become one of the leading source of information online. Visit their site to view hundreds of articles about debt, debt solutions and personal finance issues.