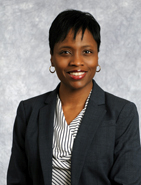 Cleveland, OH (PRWEB) May 16, 2014
In CHAMPS Patient Experience's most recent blog post, "Does the Healthcare Setting Really Matter: Exploring PX in LTC", Toya Gorley shares her thoughts on the topic. She recently presented at the PCCP Risk Management Program 2014 Conference. As she prepared for her presentation on the importance of the patient experience in long-term care (LTC) organizations, she debated whether the patient experience in LTC is somehow more impactful or significant than in hospitals.
She explains that certainly there are obvious differences between hospitals and LTC organizations. For example, in many cases, LTC residents leave their homes and communities to start new lives – often against their wills. This leads to a range of emotions such as loss of control and independence and fear. Along with that, family members may feel guilt, financial strain and worry about their loved ones. While the circumstances may be different between LTC and hospitals, the care and concern necessary to address the emotions that people feel are the same.
During the presentation to her LTC colleagues, Gorley acknowledged the uniqueness of the LTC setting and the special consideration that is needed to care for people during this stage of their lives. She also emphasized that the resident's experience is heavily dependent on the caregiver's ability to make emotional connections with them and to treat them and their family members with respect, compassion, empathy and dignity. Gorley believes this is essential no matter where a person lands on the healthcare continuum.
Gorley closes her blog by asking readers to share their thoughts on PX in LTC.
To learn more about the CHAMPS Patient Experience blog, PX Perspective, visit http://www.pxperspective.com.
###
In partnership with Santalucia Group, CHAMPS Patient Experience offers a variety of services to enhance the patient experience. Led by Carol Santalucia, a recognized leader in patient experience with more than 30 years of expertise, CHAMPS offers outcomes-based services designed to create an optimal patient experience. We believe providing an optimal patient experience not only makes sense intuitively but also leads to improved healthcare outcomes, increased patient loyalty and an enhanced financial position for our clients. To learn more about us and our services, visit http://www.champspatientexperience.com.