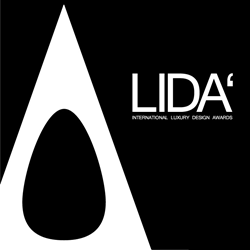 Best luxury products, services and designs will be highlighted.
Como, Italy (PRWEB) February 09, 2014
Luxury design entries are now being accepted for the International Luxury Design Awards (LIDA) 2014. Brands, designers, suppliers and producers of luxury goods and services from all countries are invited to take part in the A' International Luxury Design Awards by entering their most glamorous, exclusive and superior products, services, designs and offerings.
The A' International Luxury Design Award is an annual juried design competition that is open to luxury goods and services which differentiate themselves from the rest of luxury offerings by their outstanding performance, additional functionality, superior comfort, exceptional aesthetics and embedded design qualities. The International Luxury Design Accolades are especially open to entries of highly customized, limited edition, high-status and high service level products and services such as luxury vehicles, grand real-estate properties, luxury accommodation, high-end culinary products, precious jewelry designs, designer clothing and exclusive services.
Entries to the International Luxury Design Competition are peer-reviewed and anonymously judged by a 50-person illustrious jury panel of experienced press members, entrepreneurs and professionals from 23 countries. Laureates of the A' Luxury Design Award & Competition will be given the grand A' Design Prize.
The A' Design Prize is a coveted and comprehensive winners' kit that includes the luxury design excellence certificate, invitation to a glamorous and exclusive gala-night in Italy, online + offline exhibition of awarded projects, hardcover printed yearbook publication of best designs, a limited-edition 3d printed metal award trophy in a black box, translation of award winning works to 20+ languages to truly reach international audiences, unique press release preparation and distribution service for each winner, as well as communication of awarded works to thousands of other publications. In addition to the tangible benefits, A' Design Award & Competition promises fame, prestige and international recognition to all winners.
Entries to the International Luxury Design Competition can be made online at adesignaward.com till Friday, February 28, 2014 by 23.59 GMT+1 and the results will be announced on April 15, 2014. Learn more about the accolades at whatisadesignaward.com or check out the short presentation at http://www.designaward.com
About the International Luxury Design Awards
The International Luxury Design Awards program is organized by the A' Design Award and Competition to especially highlight and feature true luxury offerings and products which differentiate themselves from other products and services through superior design qualities rather than their prices. The accolades create an incentive for worldwide companies and luxury designers to invest more in design and engineering of their offerings. Learn more at: http://www.whatisadesignaward.com.