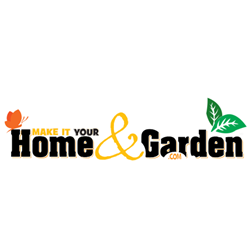 (PRWEB) April 09, 2014
Edward Kling is proud to announce the creation and launch of his new website venture, http://www.MakeItYourHomeAndGarden.com. The website offers a wide variety of home and garden decorations, focusing more closely on the gardening aspect. Kling has always loved gardening and landscaping. He has always tried to create a unique look in the area that surrounds his home. He started his website because garden decoration is something that he knows quite well. He wanted to be able to provide his customers with the unique items that they would need to help make their home and garden as unique as each of them.
There are many excellent home decoration products featured within the merchandise of MakeItYourHomeAndGarden.com. The website carries items including patio decor, fountains, birdbaths, planters, birdhouses, birdfeeders, solar items, home/kitchen decor, unique gifts, and much more. In the future, Kling is hoping to expand the product lines offered on the website by including a wider variety of home decorating items and adding garden and patio furniture. He also plans on offering decorating ideas on the website. By continuing to update the store's merchandise, he hopes to encourage customers to return for more unique decorating items.
Emphasis on unique products that you don't see everyday is of the utmost importance to Kling regarding each of the items that he sells on MakeItYourHomeAndGarden.com. He wants to provide customers with products that they're not going to see when they visit their neighbors' homes. He plans to make his website focus on what his customers want to see in their homes. By providing unique and interesting products, he hopes to help customers make their homes into places that are truly their own.
To complement the main website, Kling is also launching a blog located at http://www.HomeAndGardenChat.com. The blog will feature topics related to home and garden decoration. Kling will be providing tips on how to make your space truly your own. The blog will talk about the products that are being offered on the website and offer ideas for what to do with these products.
About the Company:
MakeItYourHomeAndGarden.com, a division of Make It Yours, LLC, is owned and operated by Web entrepreneur Edward Kling.
Edward Kling
http://www.MakeItYourHomeAndGarden.com
(503) 543-4968
iePlexus, Inc.
http://www.iePlexus.com