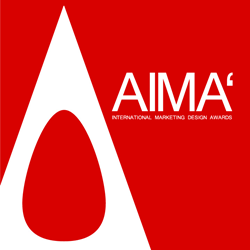 Intelligent and innovative marketing campaigns will be awarded.
Como, Italy (PRWEB) February 15, 2014
A' International Marketing Design Awards (AIMA) stands for excellence in media marketing, promotion design, visual communication and advertising. Creative agencies, advertising consultancies, PR agents, brand designers, marketing professionals, in-house design teams and companies from all countries across all industries are called to enter their most brilliant promotion and marketing design projects.
AIMA is committed to championing the best marketing designs across the world and in all creative disciplines. Entries to the International Marketing Design Awards are expected to be intelligent, original, engaging, research based, memorable and effective at shaping the consumer behavior. Entries will be peer reviewed and blind-judged by a grand, international and experienced jury panel of entrepreneurs, press members and academics.
Entries to the International Marketing Design Awards are accepted till Friday, February 28, 2014 by 23.59 GMT+1 and results will be announced on April 15, 2014. Entry guidelines, registration forms and further details are available at http://www.adesignaward.com.
Laureates of the AIMA will be given the "A' Design Prize" to help celebrate the status of winning the accolades. The AIMA offers international recognition, reputable blind judging, credibility, fame and recognition to all winners. Furthermore award winners will receive the unique 3D printed award trophy, certificate of excellence, yearbook publication, press release preparation, press release distribution, project translation and an exclusive invitation to the gala-night and exhibition in Italy.
About the International Marketing Design Awards
The International Marketing Design Awards aims to create an incentive for design agencies, marketing companies, brands, visual communication experts and advertising professionals worldwide to come up with better designs that help consumers to have a clear appreciation and understanding of the facts, implications, and future consequences of their consumption in addition to creation of desire and brand awareness. Learn more about the A' Design Awards at http://www.designaward.com.