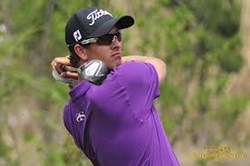 (PRWEB) November 11, 2013
Augusta National Golf Club is one of the most beautiful, most famous golf courses in the world and hosts the prestigious Masters tournament every year. Not everyone can play at this exclusive course, as it has extreme membership policies. Not until recently has the club even admitted its first woman.
Bobby Jones and Alister Mackenzie designed the Augusta National golf course. It first opened for play in 1933, and since 1934 has hosted the Masters tournament every single year. The Masters golf tournament is the only major tournament that is played at the same course every time. The course features 18 perfect holes that are each named after a tree or shrub with which it is associated. This is due to the fact that before the land was used for golf, it was a plant nursery.
2014 Masters Tournament
The 2014 Masters tournament, the 78th edition of the tournament, is scheduled to be played between April 10th and 13th. To play in the tournament, one must be invited, but there is also a set of qualifying criteria which determines which players will make up the field. Multiple American players have numerous championships at the course, including Tiger Woods with 4. Australian golfer Adam Scott won the 2013 Masters tournament, and it marked his first major win.
Ticket Monster
Obtaining tickets to the 2014 Masters at Augusta National can be tricky, but is possible. Masters tickets are among the hardest tickets to purchase in sports, and are also one of the most expensive. The club itself only gives out a small number of tickets for the tournament, so fans must obtain tickets by other means, including visiting http://www.Themasterstickets.com.
If Masters tickets are still a little pricey, fans can purchase practice day badges for the same great experience! Watch all the best players play their practice rounds, but at a much lower price. http://www.Themasterstickets.com offers customers practice round badges, tournament tickets, and hospitality packages.
Ticket Monster
In affiliation with Themasterstickets.com, http://www.TicketMonster.com offers concert tickets, sporting event tickets, or theater tickets. Golf fans can visit Ticket Monster to get the latest update on all golf news, or use the social media hub to interact with other golf fans. Visit either site today to purchase your 2014 Masters Golf tickets.