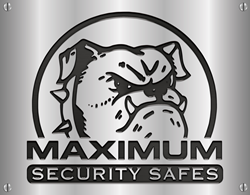 proudly serving our customers for 20 years and lovin' it!
SANTA ANA, CA (PRWEB) October 08, 2014
"You've come a long way baby," -- the familiar saying is quite apropos for Maximum Security Safes. The company, headed by husband and wife team Shep and Nancy Bryan, is celebrating 20 years of providing businesses and individuals true peace of mind - that feeling that comes from knowing your valuables are well protected and out of harm's way.
From its foundation selling high security safes and vaults to jeweler's, coin dealers and gold mines the company has expanded to provide a full-line product offering of every type and size safe you can imagine, and some you would never expect. Meet Casoro, Maximum's ultimate luxury line of residential jewelry safes. True security is no longer limited to ugly, big, black, steel boxes. Maximum Security has broken that stereotype and launched safes to a new realm.
With the advent of their 20th anniversary, Maximum Security Safes is proudly paying tribute to the beautiful safes their customers love. Combining their history of expertise in high security and their customer's desire for a beautiful and convenient environment to secure their fine jewelry, Maximum has created the preeminent line of luxury jewelry safes, Casoro.
Casoro is a customer driven product, initiated by a woman who came to Maximum after seeing an ad for "jewelry safes". She was sorely disappointed by what she saw and didn't hesitate to share her feelings. Mrs. Johnson's desire for a "pretty jewelry safe for my home", provided the genesis for what more recently has become known as Casoro Jewelry Safes.
Casoro has expanded its offerings to include a rich array of colors, woods and fabrics that provide a secure home for jewelry as elegant as the jewelry itself. Mrs. Bryan reports that while the Chocolate Brown Jewelry Safe has been the most popular over time, the Jewelry Box Blue and Precious Pink have found strong support as well. These are just a few of the dazzling collection of high gloss solid and metallic colors to choose from when designing a Casoro luxury safe.
Mrs. Bryan describes Casoro's philosophy as this: "Luxury is in the details, it's the way it makes you feel, the colors, the textures the convenience, designed just for you, that is what a luxury safe is all about. Security has never looked so good!"
Looking ahead, Casoro is in early release of a new safe model, the Emerald 2. Maximum Security is also launching a revamped logo with a new, cool look for Max the bulldog and a slogan that says it all: Expert Advice. Maximum Security.
The future is looking bright for Casoro and Maximum Security Safes. Mr. Bryan says that he and Nancy are, "proudly serving our customers for 20 years and lovin' it!"
Expert Advice. Maximum Security.