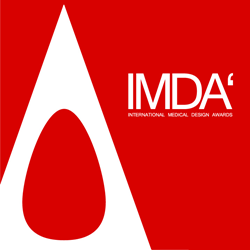 Innovative medical devices and research equipment will be highlighted.
Como, Italy (PRWEB) February 07, 2014
The A' International Medical Design Awards (IMDA) recognize outstanding achievements and excellence in design and development of medical products and scientific instruments. Medical product manufacturers, engineers, scientists and industrial designers worldwide are called to participate by entering their best products and projects.
Entries are peer-reviewed and anonymously voted by an international multidisciplinary jury panel. The A' Design Award jury consists of scholars, design professionals and media members. Entries will be judged for their design quality as well as social aspects such as accessibility, energy efficiency, environmental impact, socially responsible life cycle, ergonomics, technological innovation, safety and inclusiveness.
Platinum (Best of the Best), Gold (Great Design), Silver (Good Design), Bronze (Estimable) and Iron (Praiseworthy) awards will be distributed; awarded companies will be granted license to use the "Award Winner Logo". Laureates will also be given a complimentary winners' kit which consists of award trophy, design excellence certificate, yearbook publication, press release preparation & distribution, offline exhibition, online gallery inclusion, translation of awarded entry description to 20+ languages, communication to thousands of publications as well as an exclusive invitation to the Gala-Night in Italy.
The deadline for entries is February 28, 2014 and the results will be announced on April 15, 2014. Entry forms and detailed submission guidelines are available at http://www.adesignaward.com Entries may be submitted by medical device manufacturers as well as their authorized public relation agents or design firms.
About the International Medical Design Awards
A' Design Award & Competitions are organized annually in a wide-range of categories. The International Medical Design Awards were created to push design professionals worldwide to come up with new forms of medical products & service innovation. The A' Medical Design Accolades aims to especially highlight socially-inclusive professional practices, as well as outstanding medical and scientific products that demonstrate excellent design qualities. Learn more at: http://www.whatisadesignaward.com.