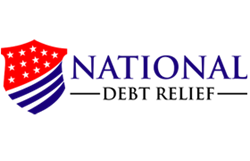 Medical debt is a rising problem simply because healthcare costs are more expensive every year.
New York, NY (PRWEB) February 28, 2014
National Debt Relief understands how consumers are struggling with the rising costs of health care. They have helped a lot of consumers deal with medical debt and this is a familiar financial situation for them. While they can assure that these debts can be solved, they also want to equip consumers with the knowledge that can keep it from getting out of hand.
With that in mind, the debt relief website published the article titled "10 Tips When Dealing With Medical Debt" last February 25, 2014. The article explained how medical debt is a rising problem simply because healthcare costs are more expensive every year. The article mentioned how it is a problem for all ages - from children to the elderly.
When left unpaid, medical debt can be sent to collections and can ruin the credit score of the consumer. If they are not careful, it can really ruin their financial standing. With their experience helping clients with their medical bills, National Debt Relief provided a couple of suggestions for consumers to follow. These tips are meant to help them solve this type of debt problem even on their own.
First of all, the debt relief company advised consumers to keep themselves from ignoring the bills. This is never a good idea because it will only lead to a bigger problem - especially if the debt is taken to court. Apart from that, the article also advised consumers to check their medical bills thoroughly. Sometimes, the hospital charges treatments and services that was not given to the patient. These should be corrected before the consumer makes any payment. While the consumer is checking the details, they should also check for entries that should have been sent to their insurance company and not to them.
When all of the details are in order, the article encouraged consumers to create a payment plan. National Debt Relief mentioned that consumers have to find a way to pay the off - regardless of their financial condition. If that means earning more or cutting back on expenses, that is what they should do. Not only that they are also advised to get debt help if needed. It could mean getting a professional to help negotiate their debts or filing for bankruptcy.
To view the 10 tips completely, consumers can read it by clicking on this link: http://www.nationaldebtrelief.com/10-tips-dealing-medical-debt/.
National Debt Relief have helped thousands of consumers get out of debt through debt settlement. Give them a call through 888-703-4948. Consumers can also look at their website to find a lot of articles about personal finance and other debt issues.