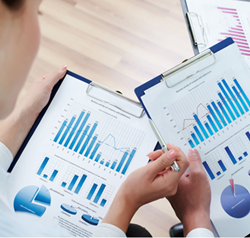 Overall premium rate increases have declined the past three years.
(PRWEB) February 13, 2014
FreeMedicareReport.com, a leader in analyzing Medicare supplement options, and CSG Actuarial have published their 2014 Medicare supplement forecast.
Medicare supplement plans are expanding in popularity due to the age demographics in the United States. 10,000 individuals continue to turn 65 years-old every day.
Lower Premium Increases
FreeMedicareReport.com is projecting that lower claim trends will continue to drive lower premium increases. Overall premium rate increases have declined the past three years and we expect 2014 rate increases to be generally in line with the level of increases implemented in 2013.
Plan G
Medigap Plan G should continue to increase in popularity throughout 2014. In most instances, the premium savings for Plan G versus Plan F is substantially greater than the out of pocket cost of the Part B Deductible and more Medicare recipients are starting to see value in plans other than F.
Medicare Supplement Continues to Grow
Current estimates for overall 2014 Medicare supplement annualized new premium sales are between $3.5 and $3.6 billion. FreeMedicareReport.com expects that at least 10 companies will have Medicare supplement sales greater than $50 million in 2014.
New Market Entrants
An increase of new entrants into the Medicare supplement market in 2014 is expected. The pipeline appears to contain at least 10 and possibly as many as 15 companies attempting to put new Medicare supplement products on the street in 2014.
About FreeMedicareReport.com
There are many choices to be made when signing up for Medicare. We want to make selecting an insurance company one of the easiest choices for you.
Our free report will provide the necessary insight for all available insurance options for your Medicare supplement product. This report will allow you to select the plan that fits your needs.
Review Medicare supplement options and generate insurance company comparison reports here: https://www.freemedicarereport.com.