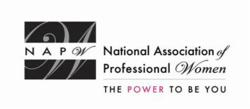 I have spent years helping those who struggle with mental illness and rejection.
Garden City, NY (PRWEB) February 25, 2014
NAPW honors Carolyn C. Hale as a 2013/2014 Professional Woman of the Year for leadership in mental health services with this prestigious distinction. As the largest, most-recognized organization of women in the country, spanning virtually every industry and profession, the National Association of Professional Women is a vibrant networking community with over 600,000 members and nearly 400 Local Chapters.
"I have spent years helping those who struggle with mental illness and rejection," says Ms. Hale, who works specifically with adults and adolescents suffering with pervasive chronic mental illness and addiction. With her dedicated efforts, Ms. Hale hopes to raise community funding for the mental health systems to build wellness and eliminate the stigma associated with the mentally ill. "The mentally ill are fine people, they're not scary. Many are very intelligent, most talented and have large hearts," she says.
After a rewarding 50-year career in education, Ms. Hale established Circle of Friends for Mental Health, an organization that extends programs in the visual arts, music, creative writing, drama and photography to help foster artistic expression and healing to hundreds coping with diversified mental illnesses. Due to the passion and devoted work ethic with which she leads her staff of local volunteers and enlisted students from local universities, the organization has been a burgeoning community success. In addition to aiding the mentally ill, Ms. Hale's work has educated countless students to go out into the world as teachers with a new perspective, broader mind and curiosity.
Ms. Hale's current focus is on growing Stampede Over Stigma, a walk/run/bike event on September 13th, 2014 to lower the number of suicides and reduce the stigma around mental health by raising awareness and giving the mentally ill the help they need and ultimately deserve. "More people die from suicide in Washington than car accidents. We've got to step up and do something, get rid of the stigma and change the world," she says.
NAPW provides an exclusive, highly advanced networking forum to successful women executives, professionals and entrepreneurs where they can aspire, connect, learn and achieve.